My Practice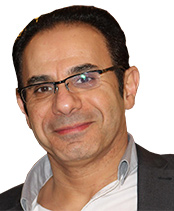 Mr. Samer Morgan
Consultant Orthopaedic Surgeon
I am a Consultant Orthopaedic Surgeon working in a large trauma unit in a Teaching Hospital. Icover all aspects of trauma including upper and lower limbs. I have a specialist interest in lowerlimb trauma including hip, knee and ankle trauma.
I have a Fellowship in Foot and Ankle Surgery from Leeds Teaching Hospitals and hip and knee surgery from Derriford University Hospital respectively.
Also I did A ClinicalFellowship in Trauma and Paediatric surgery. I am a dedicated, highly motivated and conscientious Surgeon. I received training in all aspectsof Orthopaedic Surgery working in major teaching and district general hospitals.
My initial surgical training included the Yorkshire Surgical Training Scheme, after which I was made a Member of The Royal College of Surgeons of Edinburgh and Glasgow in 2001, beforeaccepting a Research Fellowship in Orthopaedics and Trauma at Wrightington Hospital. Here Iattained an MSc in Health Sciences. I completed training in Orthopaedics, thence obtaining theIntercollegiate Specialty Examination in Trauma and Orthopaedics (FRCS Tr&Orth). Currently, I am working as a ConsultantOrthopaedic Surgeon at St. Helens and Knowsley Teaching Hospitals, Merseyside, UK.I have a keen interest in research and have published and presented numerous papers in theUK and worldwide.
I am an author of three chapters in Step by Step Operative OrthopaedicBook.
Teaching is an important part of my career and I enjoy passing on my knowledge and skills tojunior colleagues.
I hope to continue to develop my skills in this area and look forward toplaying an active part in a Teaching Programme.
I recognise the importance of being able to manage and lead in all situations, and throughexperience, I have undertaken activities to develop competent leadership and management skills.
Click the below tabs to know more about Mr. Samer Morgan
Publications
JBJS Publications:
Morgan S, Brook B and Harris N. 'AES Total Ankle Replacement: Four to Six Years Follow Up' Journal of Bone and Joint Surgery – British Volume 2010; November 92-B 61-65
Morgan S, Aslam M B, Mukkana K S and Ampat G. 'A Rare Presentation of Sarcoidosis, Back Pain and Spondylolisthesis'. Journal of Bone and Joint Surgery – British Volume 2008; February 90(2):240-242
Robertson A, Lavallette D, Morgan S and Angus P. 'The Hydroxyapatite-coated JRI Furlong Hip: Outcome in Patients under the Age of 55'. Journal of Bone and Joint Surgery – British Volume 2005: January 87(1):12-15
Other Publications:
Morgan S, Ng A, Clough T. 'The Long Term Outcome of Silastic Implant Arthroplasty of the First Metatarsophalangeal Joint: A Retrospective Analysis of One Hundred and Eight Feet'. Int Orthop. 2012 Sep;36(9):1865-9
Morgan S, Benjamin Brook, Harris N. 'Is There a Role for Total Ankle Replacement in Polio Patients? : A Case Report and Review of the Literature'. Foot & Ankle Surg 2012;18:74-76
Brook BT, Harric NJ, Morgan S. 'Fibula Lengthening Osteotomy to Correct Valgus Mal-alignment Following Total Ankle Arthroplasty'. Foot Ankle Surg 2012;18:144-7
Foote J, Freeman R, Morgan S, Jarvis. 'A Surgeon Administered Regional Blocks for Day Case Forefoot Surgery'. Foot Ankle Surg 2012; 141-3
Morgan S, Gudena R and Schilders E. 'Stress Fracture of the Fourth Metatarsal in a Child – A Case Report and Review of the Literature' Musculoskeletal Surgery 2009; December 93(3):175
Morgan S and Teanby D. 'Interesting Clinical Presentation of Anterior Knee Pain Causing Diagnostic Dilemma'. Musculoskeletal Surgery 2009; September 93(2):71-73
Morgan S, Bonshahi A, Gregori A, Gambhir A and Porter ML. 'The Influence of Post-operative Coronal Alignment on Revision Surgery in Total Knee Arthroplasty'. International Orthopaedics 2008; October 32(5): 639-42
Morgan S. 'Relationship between Orthopaedic Profession and Orthopaedic Industry'. Orthopaedics 2007; November 30(11):900
McGonagle L and Morgan S. 'Advice for Foundation Doctors on Dealing with Elderly Patients'. British Journal of Hospital Medicine 2007; April 68(4): M74-5
Chapters in a Book
Morgan S and Venkat S. 'Cemented Hip Replacement, Uncemented Hip Replacement and Total Knee Replacement'. Chapters in Step By Step Operative Orthopaedics – Ebnezar J. Jaypee 2009:3-37, 39-74 and 97-137
Abstracts
S. Morgan, Brooke B, Harris N. 'Total Ankle Replacement, Four to Six Years Follow Up.' JBJS Br 2010; 92-B: Supp I 241
R. Gudena, S. Morgan, J. Sanchez-Ballester 'Fifth Metatarsal Base Fractures—Outcome and its Effect on Time to Return to Work.' Injury Extra, October 2009 40(10): 225-226
S. Morgan, McGonagle L, Defty C, Ampat G. 'Sacro-Iliac Joint Dysfunction, Back Pain and RTA: Have We Met Before?' JBJS Br 2009; 91-B: Supp_II 281
S Morgan, N Pradhan, Gregori A, and ML Porter. 'Post-operative Alignment in Primary Knee Arthroplasty Surgery: A Predictive Index for Long Term Survival.' JBJS Br 2008; 90-B Supp I 7
S. Morgan, O. Awolumate, B. Bolton-Maggs. 'Pain Management Following Shoulder Arthroscopy Using the Baxter Infusion Pump.' JBJS Br 2010; 92-B, SUPP_IV, 573
e-Letters
Presentations
Investigating the Diagnosis of Morton's Neuroma: MRI versus US Accepted for presentation at the EFORT meeting, Prague (June 2015)
Percutaneous Chevron Osteotomy; Description of New Technique and 2 Years Follow Up versus Standard Open Technique
Presented at AAOS meeting, Chicago. (March 2013)
Minimally Invasive Cheilectomy: Functional Outcome and Comparison with Open Cheilectomy. Morgan S, Palmer S
Presented at the SICOT meeting, Dubai. (Nov 2012)
Minimally Invasive Chevron Osteotomy: Functional Outcome and Comparison with Standard Chevron Osteotomy. Morgan S, Roushd I, Palmer S
Presented at the SICOT meeting, Dubai (Nov 2012)
Basal Osteotomy in Management of Hallux Valgus. Morgan S, Jarvis
Presented at the SICOT meeting, Dubai (Nov 2012 A)
Oblique Shortening Osteotomy of the Lesser Metatarsal: A New Technique. Morgan S, Jarvis A
Presented at the SICOT meeting, Dubai (Nov 2012)
Outcome of the Preservation Uni-compartmental Knee Replacement
Presented at the SICOT meeting, Dubai (Nov 2012)
Minimally Invasive Chevron Osteotomy: Functional Outcome and Comparison with Standard Chevron Osteotomy. Morgan S, Roushd I, Palmer S
Presented at the American Academy of Orthopaedic Association (AAOS), San Francisco (Feb 2012)
Minimally Invasive Cheilectomy: Functional Outcome and Comparison with Open Cheilectomy. Morgan S, Palmer S
Presented at the BOFAS meeting, Old Windsor, UK (Nov 2011)
Minimally Invasive Chevron Osteotomy: Functional Outcome and Comparison with Standard Chevron Osteotomy. Morgan S, Roushd I, Palmer S (Nov 2011)
Silastic Implant in the Management of Hallux Rigidus: Eight Years Follow Up. Morgan S, Clough T
Presented at the BOFAS meeting, Old Windsor, UK (Nov 2011)
Basal Osteotomy in Management of Hallux Valgus. Morgan S, Jarvis
Presented at EFORT meeting, Denmark (June 2011 A)
Oblique Shortening Osteotomy of the Lesser Metatarsal: A New Technique. Morgan S, Jarvis A
Presented at EFORT meeting, Denmark (June 2011)
Minimally Invasive Cheilectomy; Functional Outcome and Comparison with Open Cheilectomy. Morgan S, Jones C, Palmer S
Presented at GRECMIP, Bruges (May 2011)
Oblique Shortening Osteotomy of Lesser Metatarsals: A New Presented at British Orthopaedic Foot and Ankle Society (BOFAS) Annual Conference, Nottingham (Nov 2010 Technique)
Low Intensity Pulsed Ultrasound in the Treatment of Established Non-unions
Presented at EFORT Meeting, Madrid, Spain (June 2010)
Surgeon Administered Regional Blocks for Day Case Forefoot Presented at EFORT Meeting, Madrid, Spain (June 2010 Surgery)
AES Total Ankle Replacement: Four to Six Years Follow Up
Presented at British Orthopaedic Association (BOA) Annual Conference, Manchester (Sept 2009)
Pain Management Following Shoulder Arthroscopic Subacromial Decompression Presented at EFORT Vienna, Austria (June 2009)
Management of fractures of 5th MT base Presented at British Trauma Society, Newcastle (May 2009)
AES Total Ankle Replacement: Four to Six Years Follow Up
Presented at British Orthopaedic Foot and Ankle Society (BOFAS) Annual Conference, Liverpool (Nov 2008)
'Sacro-Iliac Joint Dysfunction, Back Pain and Road Traffic Accidents: – Have We Met Before?'
Presented at Society of Back Pain Research, Helsinki, Finland (June 2007)
'An Unreported Presentation of Sarcoidosis – Back Pain and Spondylolisthesis'
Presented at Society of Back Pain Research, Helsinki, Finland (Jun 2007)
Long-Term Outcome of Silastic Implant Prosthesis in Treatment of Hallux Rigidus
Presented at EFORT Florence, Italy (May 2007)
Long-Term Outcome of Silastic Implant Prosthesis in Treatment of Hallux Rigidus
Presented At British Orthopaedic Association, Glasgow (Sept 2006)
Audit on Laminar Flow use in Orthopaedic Surgery; Elective versus Trauma
Accepted for presentation at Hospital Infection Society Meeting, Amsterdam (Oct 2006)
Post-operative Alignment in Primary Knee Arthroplasty Surgery; A Predictive index for Long Term Survival
Presented at SICOT 2005, Istanbul, Turkey (Sep 2005)
Proximal Fourth Metatarsal Stress Fracture in a Child; A Case Report and Review of the Literature
Presented at SICOT 2005, Istanbul, Turkey (Sep 2005)
A Rare Case of Open Fracture of Talus with Ipsilateral Tibial Plafond Fracture
Presented at SICOT 2005, Istanbul, Turkey (Sep 2005)
Proximal Fourth Metatarsal Stress Fracture in a Child; A Case Report and Review of the Literature
Presented at EFORT 2005, Lisbon, Portugal (June 2005)
Post-operative Alignment in Primary Knee Arthroplasty Surgery; a Predictive Index for Long Term Survival
Presented at EFORT 2005, Lisbon, Portugal (June 2005)
Post-operative Alignment in Primary Knee Arthroplasty Surgery; a Predictive Index for Long Term Survival
Presented at Indian Orthopaedic Association, Madras, India (Dec 2003)
Post-Operative Alignment in Primary Knee Arthroplasty Surgery; A Predictive Index for Long Term Survival
Presented at British Orthopaedic Association Annual Conference, Birmingham (Sep 2003)
The Hydroxyapatite Coated Furlong Hip; Outcomes in Patients under the Age of 55
Presented at EFORT 2003, Helsinki, Finland (Jun 2003)
Private Consulting Room
Sutton House
27 Wilson Patten Street
Warrington, Cheshire WA1 1PG
Phone: +44 7472 816313
Overseas practice
6th October University Hospital
Egypt 17A Sherif St
Heliopolis
Contacts in Egypt:
Mr. Ahmad Bahaa
Phone: 00 201 060 079998
St. Helens and Knowsley Teaching Hospitals